Groundbreaking "Licensing Horizons" conference paves the way for success in Mena´s rapidly growing industry
Industry experts share valuable insights and strategies for success in the rapidly growing licensing industry in MENA
Dubai, March 23, 2023 – The Licensing Horizons conference, co-organized by the BrandTrends Group and Markettcom, made history as the first event of its kind in the Middle East and Africa region on March 17th, 2023, in Dubai. The conference offered valuable insights and strategies to succeed in the rapidly growing licensing industry in the region.
The conference was inaugurated by Maura Regan, President of Licensing International, via a recorded video, who expressed her strong belief in the development of licensing in MENA and wished the conference success. Top industry experts led engaging discussions and informative presentations, providing attendees with unique and valuable insights.
A diverse range of professionals from the licensing industry attended the conference, with strong engagement from each attendee. This event provided a rare opportunity for professionals to network with peers, share knowledge, and learn from industry experts.
Rani Rikabi Sukkari, Director of Marketing at MBC Group, was a panelist at the event and emphasized the importance of collaboration and networking in the industry. He also highlighted the opportunity to connect with fellow professionals at the conference and exchange valuable insights.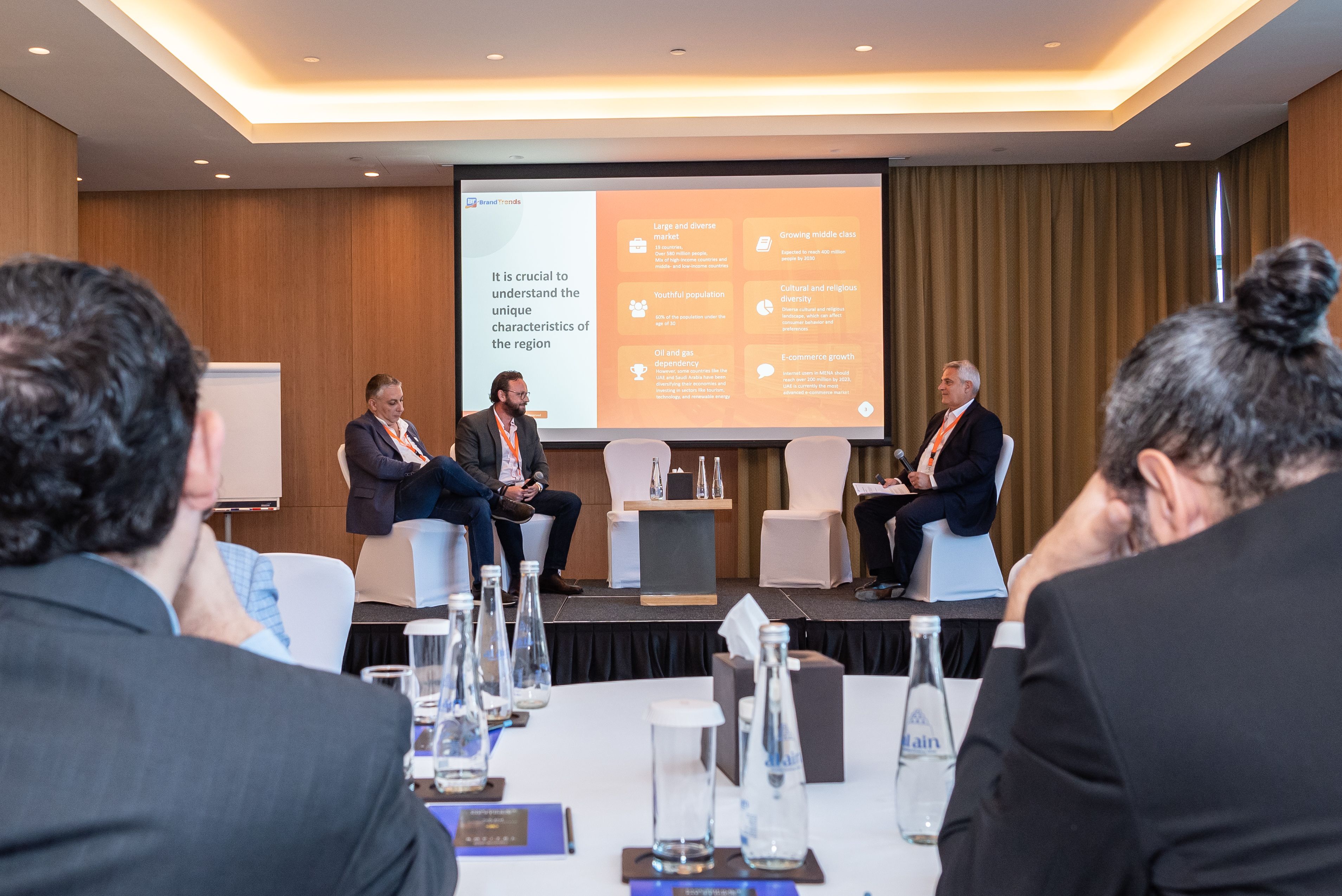 Rami Selo, COO of Sedar Global, was among the attendees and shared his excitement about the stimulating discussions and inspiring presentations. He spoke about the conference's ability to motivate him to explore new opportunities for growth and success for the company. The conference provided an excellent platform for industry leaders to exchange ideas and drive innovation.
Philippe Guinaudeau, CEO of the BrandTrends Group, commented, "Licensing Horizons was a groundbreaking event for the region, and we are thrilled with its success. The Middle East and Africa region is a rapidly growing market for licensing, and the knowledge and strategies shared at this conference will undoubtedly help attendees succeed in this dynamic market."
Amer Bitar, CEO of Markettcom, added, "Events like Licensing Horizons are critical for professionals to stay up-to-date with the latest trends and strategies in the constantly evolving licensing industry. We are proud to have co-organized this event and look forward to hosting more events in the future."
The Licensing Horizons conference marked a significant milestone in the licensing industry in the Middle East and Africa region, and the organizers are excited to continue hosting events that will drive innovation and success in the industry.