Jakks Pacific Reveals New The Super Mario Bros. Movie Toys with a Super Audience Giveaway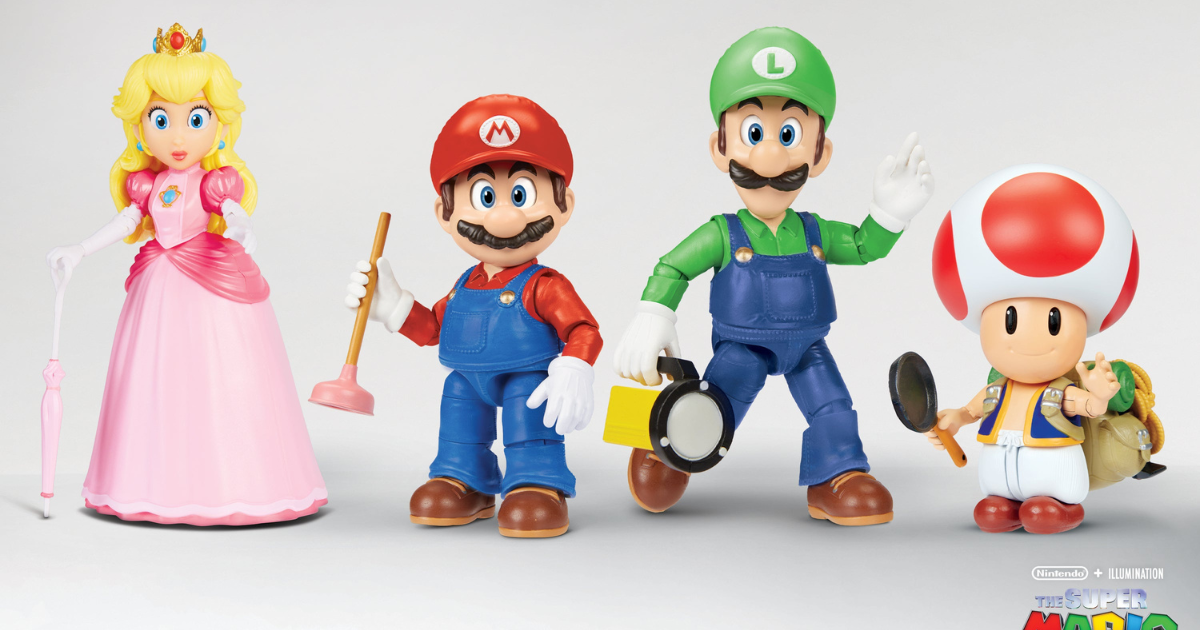 JAKKS Pacific and Disguise highlighted Super Mario Bros. products at WonderCon.
Get an exclusive sneak peek of JAKKS Pacific's 2023 toy and collectible releases for Nintendo + Illumination's new animated action-comedy, The Super Mario Bros. Movie, including the Rumble R/C Kart Racer at the WonderCon panel. It is a full-function 2.4GHz R/C with a range of 100 feet. The tail pipes light up and rumble just like in the movie and Mario's head and hands move when the vehicle turns!
"Our new line for The Super Mario Bros. Movie is flying off shelves," said Craig Drobis, SVP of Marketing. "We are proud to take you through all of the great details and features, as well as what's in the works for the fall across our other brands, and make some fun announcements for fans and collectors."