Minecraft and Crocs to Keynote Licensing Expo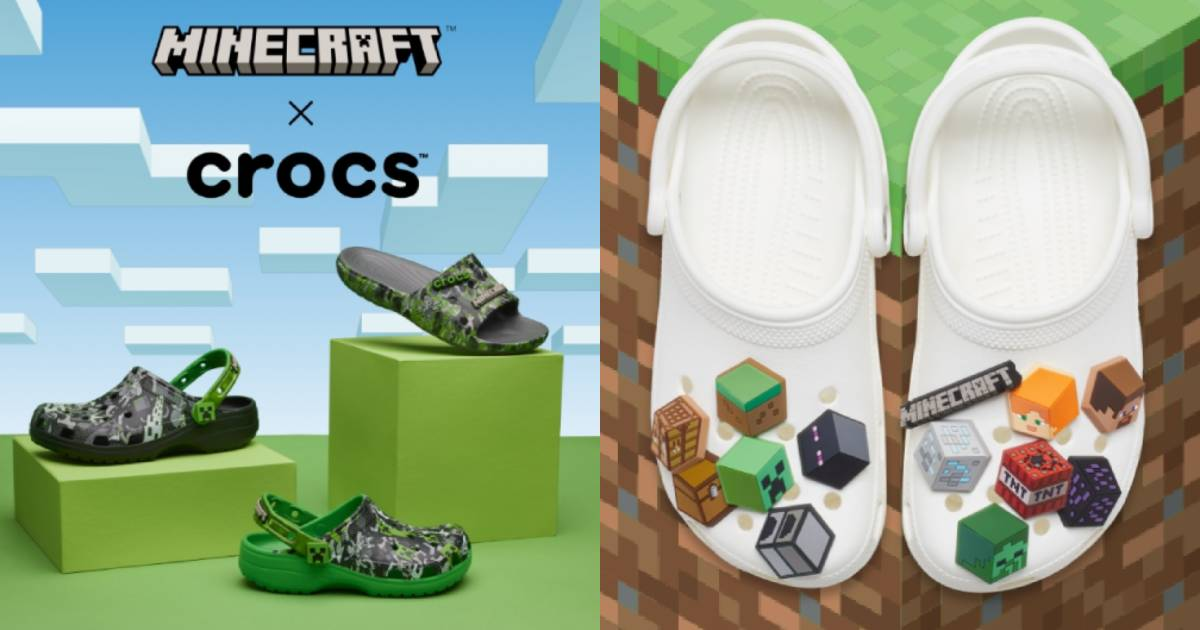 Licensing Expo, the leading event dedicated to licensing and brand extension, announces the powerhouse speakers of Mojang Studios' leading global gaming brand Minecraft and fashion footwear Crocs to the keynote lineup at Licensing Expo, slated for June 13-15 at the Mandalay Bay Convention Center in Las Vegas, NV.
The keynote, titled Minecraft x Crocs: Building a World of High Performing Partnerships, will take place Wednesday, June 14, at 9:30 a.m. PST in the License Global Theater. Federico San Martin, Head of Consumer Products for Minecraft, and Matias Infante, Vice President of Brand Partnerships, Collaborations & Licensing at Crocs, will discuss their journeys in brand development, approach to licensing partnerships and the licensing program they launched together. 
Minecraft, one of the most recognizable games in the world, has sold 238 million copies globally to date and hosts 140 million active players monthly; while Crocs has sold over 850 million pairs of their signature footwear in more than 85 countries. Many of the growth factors for both brands can be attributed to crossovers and licensed partnerships with renowned lifestyle, sports, music, entertainment and celebrity brands.
"Crocs and Minecraft have both taken the world by storm tapping into the cultural phenomenon of personalization, customization and personal identity, appealing to all ages and interests. What we are seeing more and more is a demand for individuality, particularly in the fashion and lifestyle space, and both brands have mastered this well – it shows through their success in product execution, brand adoption and product sell-through," remarks Amanda Cioletti, Vice President, Content & Strategy, Global Licensing Group at Informa, organizers of the Licensing Expo event. Cioletti will moderate the live conversation.
"As we continue to grow the Minecraft brand through category and territory expansion, the fashion space will continue to play an integral role. Partnering with a powerhouse brand such as Crocs allows us to meet the demands of gamer and fashion fans alike, as well as tap into a broader potential fanbase," says San Martin. "I look forward to diving into the 'why' and 'how' of this partnership with Matias, Amanda and Licensing Expo."
"At Crocs, we seek partners that truly connect and engage with their fans. It was only right that we partner with Minecraft – a leader in gaming with a loyal and energetic fanbase. We both understand the importance of connecting the digital and physical worlds, from shoes to the metaverse. Through a cohesive strategy, we brought together elevated product design, a worldwide gaming property and strong co-promotion. I am excited to share our collective learnings at the Licensing Expo," says Infante.
Gaming brands such as Nintendo, Riot Games, Capcom, Minecraft, Pokémon, SEGA and Ubisoft will also be at Licensing Expo to share their latest IP extensions, including fashion apparel, accessories and more.
The Minecraft x Crocs keynote joins an agenda that is further anchored by a day one keynote conversation with Sam Edelman, founder and president of the Sam Edelman footwear brand. Both keynotes support this year's theme of Licensing Expo, which is Fashion.
To register to attend Licensing Expo for free, please visit www.licensingexpo.com.