Paint your Home Ketchup Red with Heinz & Lick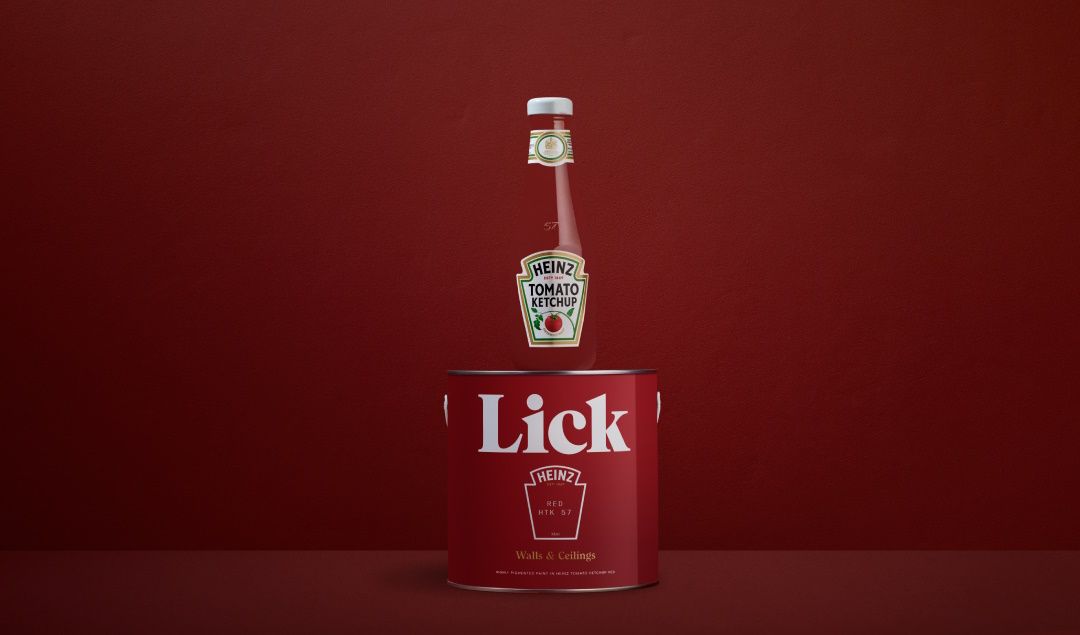 Introducing Limited-Edition Paint in the iconic Heinz Tomato Ketchup Colour: Red HTK 57
We're partnering with Lick, the colour-centric home décor brand, to create a limited-edition matt paint 'Red HTK 57' in the Heinz Tomato Ketchup colour.
It's no secret that people go crazy for Heinz Tomato Ketchup, so crazy in fact people have literally tattooed it on their bodies. And now, Heinz have joined forces with Lick to paint homes ketchup red – and satisfy sauce superfans with their limited edition Red HTK 57 paint.
For a limited time only, you will be able to purchase one of 570 made-to-order Red HTK 57 tins of matt paint exclusively from Lick.com.
Lick have meticulously developed a unique blend of pigments in their one-of-a-kind, technologically advanced paint formula that is the iconic Heinz Tomato Ketchup colour when it dries. So, sauce obsessives can enjoy decorating their walls and furnishings… in addition to their plates.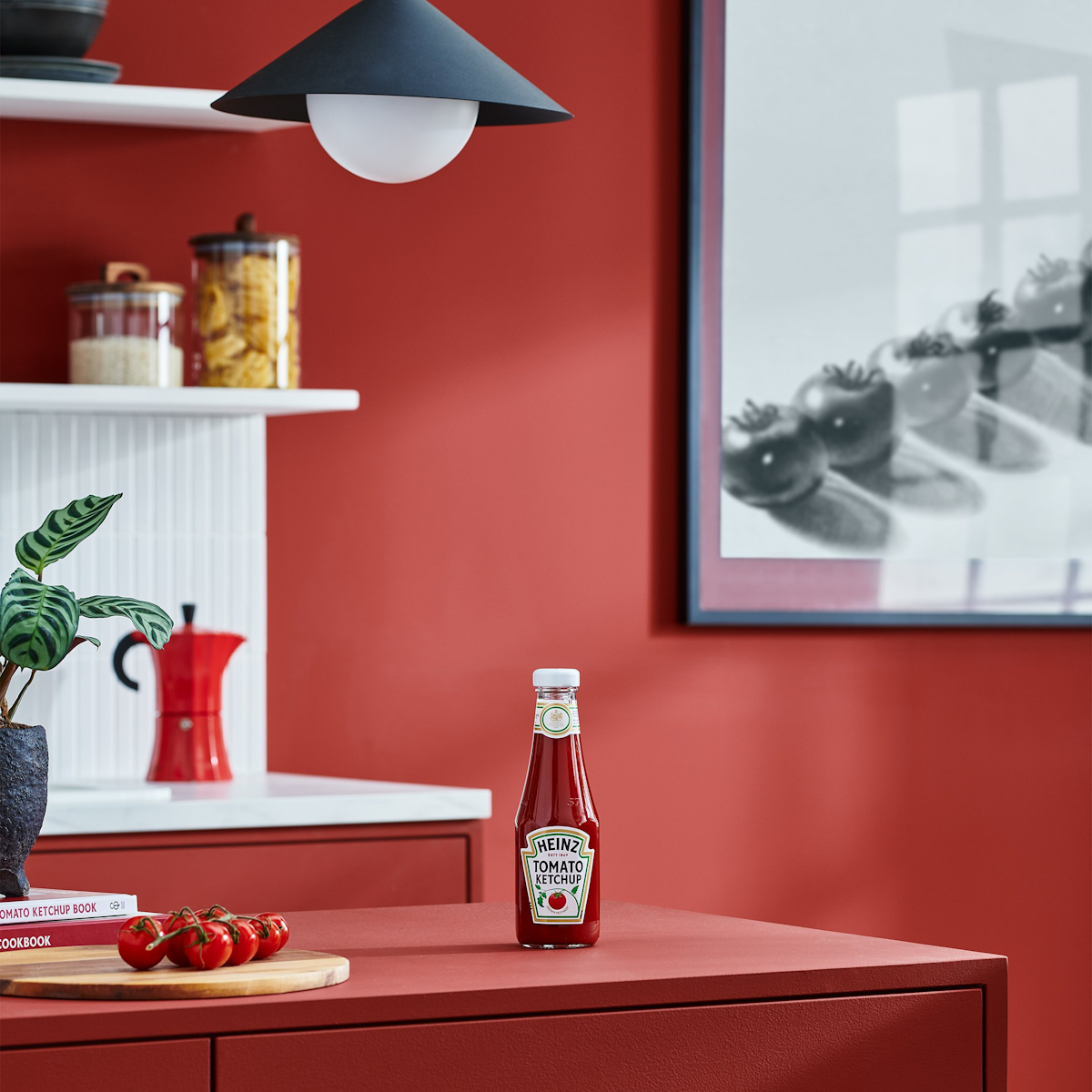 Heinz knows that when it comes to ketchup it has to be Heinz, and it's no secret that people love the taste, so now it's time to celebrate the love of this iconic colour like never before.
P.s Heinz knows when it comes to ketchup it has to be Heinz- but please Lick your plate, not the paint.