RHS and Turner Bianca partner for children's and adults' home textile ranges
Bedding, cushions, throws and more to launch in 2024 through market-leading outlets
The Royal Horticultural Society (RHS) is pleased to announce a partnership with Turner Bianca, a world-leading home textiles supplier with head office and design studios based in Greater Manchester, for an exciting and wide-ranging offering aimed at both children and adults.
This will be a cross-category collection launching with premium-quality products across children's and adults' bedding, cushions, throws and outdoor textiles, including outdoor bench pads and cushions. The product development process is now complete and launch date is planned for Q1 2024 with leading UK retailers both online and in stores, including an exciting exclusive range of bedding designs featuring bold botanical artworks on luxury 200-thread count cotton, available only on Dunelm.com.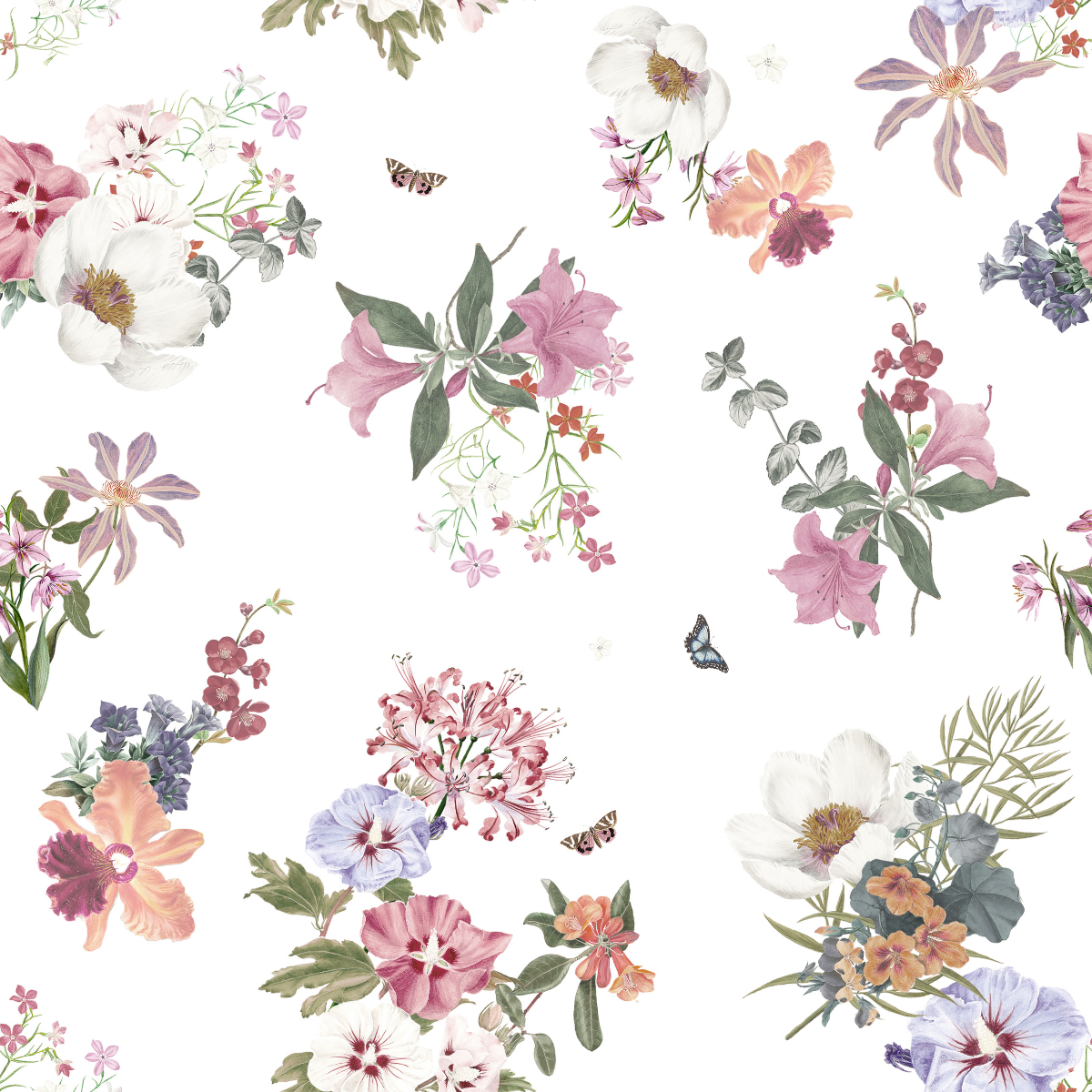 The children's collection focuses on two main aspects. For parents, it's functionality: the fabrics are durable and easy to care for. For children, it's beautiful designs based on the many things in the garden that fascinate youngsters. Some ranges will feature delightful floral aspects teamed with illustrations of animals and insects commonly found in British gardens such as butterflies and hedgehogs. Others will add an educational element with names and descriptions incorporated seamlessly into the patterns.
The designs are all inspired by the RHS Lindley Collections, the world's finest collection of botanical art, and the RHS Style Guides, innovative and original design concepts that use the RHS Lindley Collections artwork as a starting point. The result will be a combination of the traditional floral look for which the RHS is famous, with the popular and striking geometric patterns the RHS has adapted from some of the most famous garden design concepts of the past three centuries.
Home textile experts for over 75 years, Turner Bianca is a design-led organisation, with robust quality assurance, an extensive global sourcing network, strict ethical standards and is fully committed to sustainability.
Illana Middleton, Brands Manager at Turner Bianca, says: "The diversity and originality of the RHS artwork and style guides, combined with our own creative expertise, has resulted in a truly beautiful collection of home textiles. Turner Bianca is committed to strong customer relationship and innovation in product design and has a mission to deliver well-designed, sustainable, ethically sourced, quality products at competitive prices. It has been a pleasure to work creatively with the team at the RHS, and we are delighted and proud to bring the collection to market early next year through our trusted retail partners."
Cathy Snow, Licensing Manager at RHS, adds: "The synergy between the RHS vision and purpose and Turner Bianca's values and experience offers an exciting, creative – and unique – product opportunity. I'm looking forward enormously to seeing the result of this exciting collaboration which, I'm certain, will delight lovers of desirable and original home textiles."