Rocket Licensing announces expansion of the Miffy x Skinnydip range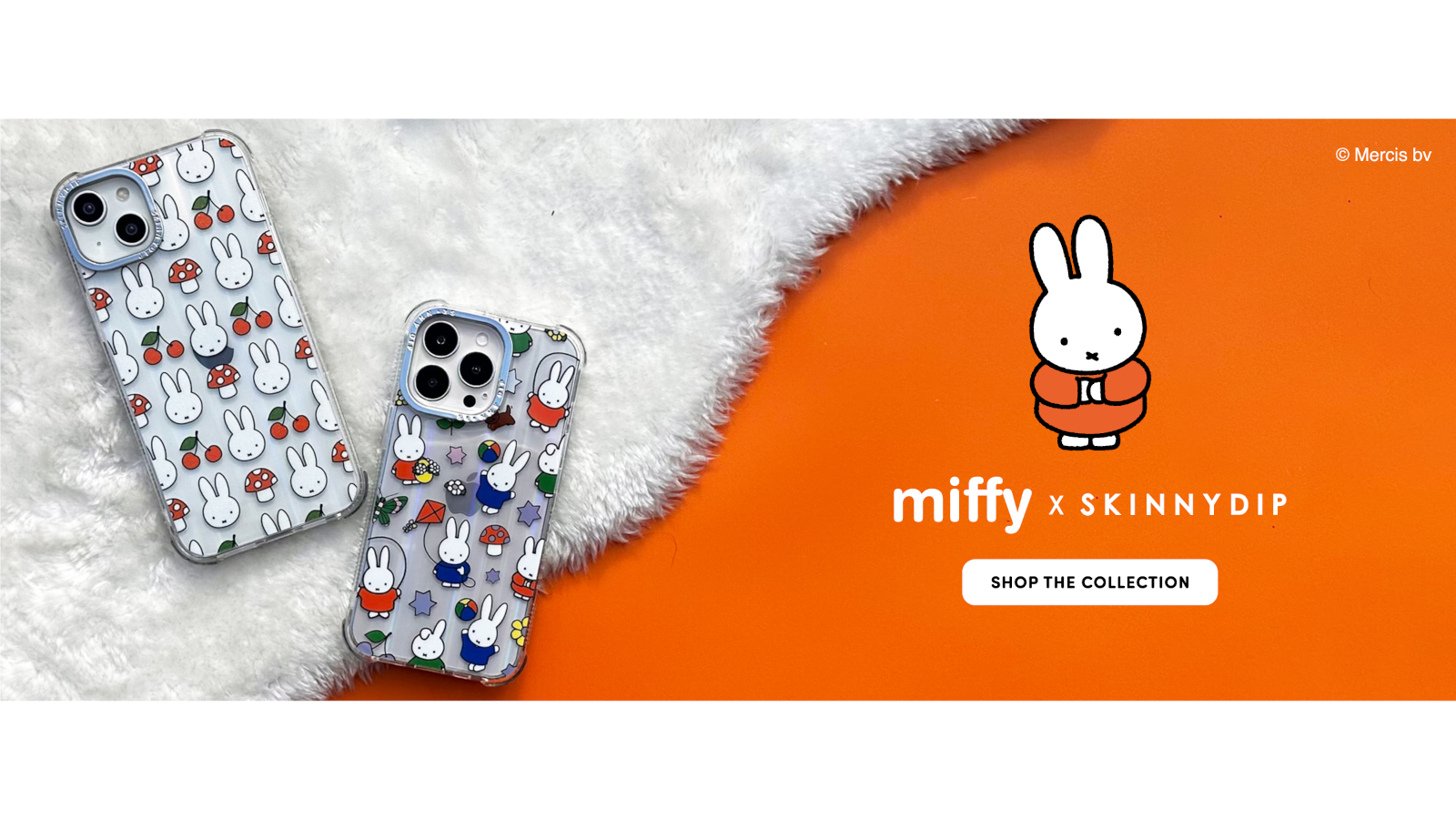 Classic Dick Bruna creation builds on success of accessories range for women and teens
July saw the successful launch of a multi-product collaboration between Miffy, the classic brand created by Dick Bruna, and Skinnydip, a renowned supplier of fun and quirky accessories, clothing and lifestyle products. Now Rocket Licensing, which manages licensing for the brand in the UK, has announced that October will see a major extension to the Miffy x Skinnydip range.
Available since July in the Skinnydip stores in Camden Lock and Covent Garden, and online at skinnydiplondon.com, as well as Skinnydip stockists in the UK and Ireland, the first phase of the Miffy x Skinnydip agreement saw the launch of two phone cases, a wallet, a washbag and a pair of socks, all featuring colourful and appealing designs celebrating the delightful little rabbit.
The second phase, in October, will see the collaboration branch out into a variety of amazing apparel with vibrant and exciting Miffy-focused ranges of t-shirts, hoodies, sweatshirts and pyjamas.
Plans are already well advanced to bring everyone's favourite cute little rabbit to jumpers, loungewear, jeans, outerwear, slippers, knitwear, dresses, bags, purses, face masks, bathing, travel mugs, cosmetics, stationery, swimwear and even pet accessories!
The market for Miffy x Skinnydip is teenage girls and women, in line with the growing appeal of Miffy to a wide demographic, that today extends from babies, pre-schoolers and older children to teens and young women and men, who remember the brand nostalgically from their younger days and love the Miffy look and style. The increasingly popularity of Miffy with women has already translated into the successful 2023 Tommy Hilfiger and Mulberry global collaborations for apparel and bags respectively.
In fact there's been heavy promotion of the Miffy x Skinnydip range by Skinnydip, including launch announcements and unboxing reels on Instagram, blog posts, social media teasers, TikTok videos and Facebook reels, as well as lots of promotion on the Skinnydip website.
Skinnydip launched its first phone case design in 2011. Since then, it has evolved to become a go-to destination for female Gen-Z clothing and accessories. Today it serves up unique, witty and stand-out products to an ever-growing community of customers, influencers and celebrities around the globe.
Marja Kerkhof, Managing Director of global Miffy brand owner Mercis, says: "Female-led, trend-driven and fuelled by what's going on both in real life and on social media, Skinnydip perfectly reflects the values that drive the appeal of Miffy among teens and older women. Equally importantly, it produces high-quality, exceptionally creative and really fun products!"
Tamsin Stafford, Partnership Manager at Skinnydip, says: "We are always looking for partnerships that reflect our desire to spread instant joy across the globe and create some pretty epic products and collections for customers to love – and what could be better than the cute and colourful Miffy? This partnership has already been a big hit with our customers and we know they'll love our plans for nightwear, apparel and much more."
Rob Wijeratna, Joint Managing Director of Rocket Licensing, says: "Skinnydip is the perfect licensed launch partner for a range of Miffy fashion accessories for teens and women, a demographic that is having a powerful influence on the brand's retail direction. It also perfectly captures the appeal of this classic brand in some truly desirable and delightful accessories, clothing and lifestyle products."