Superga Presents A Starting Line-Up Of Pokémon-Inspired Sneakers
Pokémon trainers, anyone? This is a call to all aspiring Pokémon masters on the road to victory, you hardcore geeks, as well as those who'd love a pair of Pokémon-themed trainers. You've come to the right place. We're here to share that Superga has just announced The Pokémon Collection, a starting line-up of 6 rubber-soled sneakers that feature Pikachu, Charmander and more.
This collaboration between the Italian sneaker brand and the beloved Pokémon franchise is also a family-friendly collection that caters to both the young and the young at heart. It's set to hit Superga stores this week — on Friday, 10 March, at 11am.
The series debuts three unisex adult sneakers, each with a unique canvas upper and vividly-coloured rubber soles, as well as three matching pairs of junior shoes with velcro straps that mirror the first three's Pokémon-centric designs.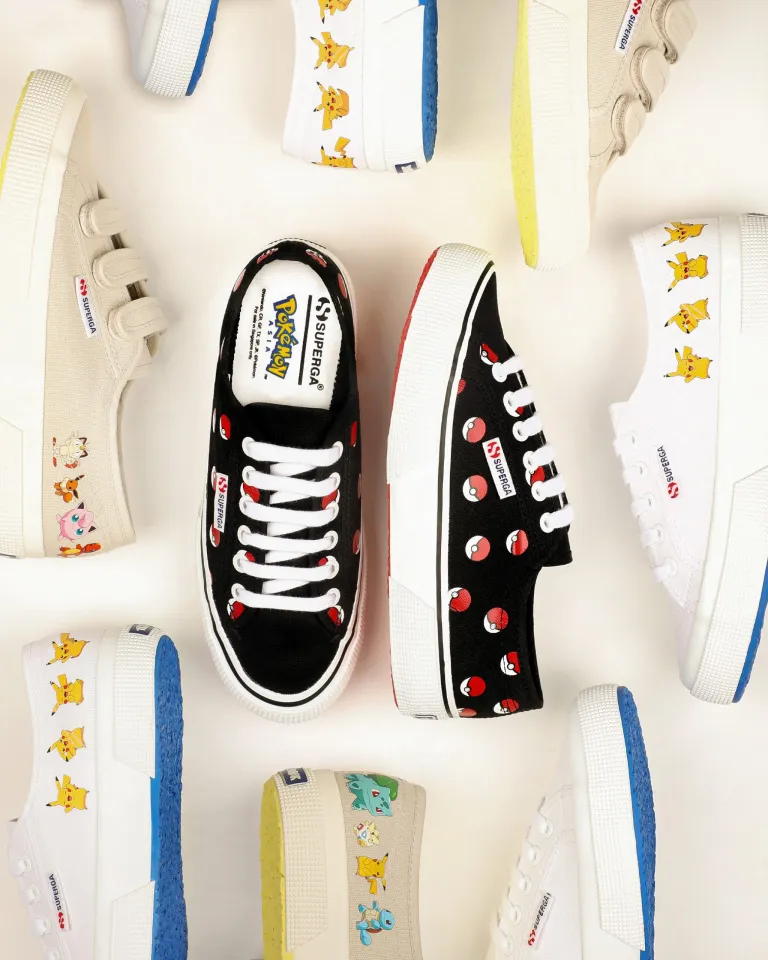 Three of Superga's signature silhouettes are referenced here, namely the Superga 2750, Superga 2490, and the Superga Strap. Ahead, we take a closer look at their individual designs.
Superga's The Pokémon Collection Sneakers
There's never a Pokémon collection without Ash's (arguably) favourite, Pikachu, who's now the star of Superga's just-as-iconic 2750 trainers. This is a clean design that sees Pikachu in various poses across the back of the white sneaker, complete with tonal white eyelets for a minimalist upper look; peek underneath though and you'll find a dash of electric blue used on the shoe's sole.
You may also opt to dress up these sneakers with four Poké Ball charms — the Friend Ball, Level Ball, Fast Ball and Lure Ball, which are necessities in any pro trainer's toolkit.
As for the other lace-up style, this one goes big on Poké Balls, with the red and white spheres standing out against a stark black backdrop. It is paired with a bright red base, while the silhouette calls for a chunky sole further emphasised by a bold black line, meant for the cool anti-minimalist.