WildBrain CPLG is looking for a Sales Manager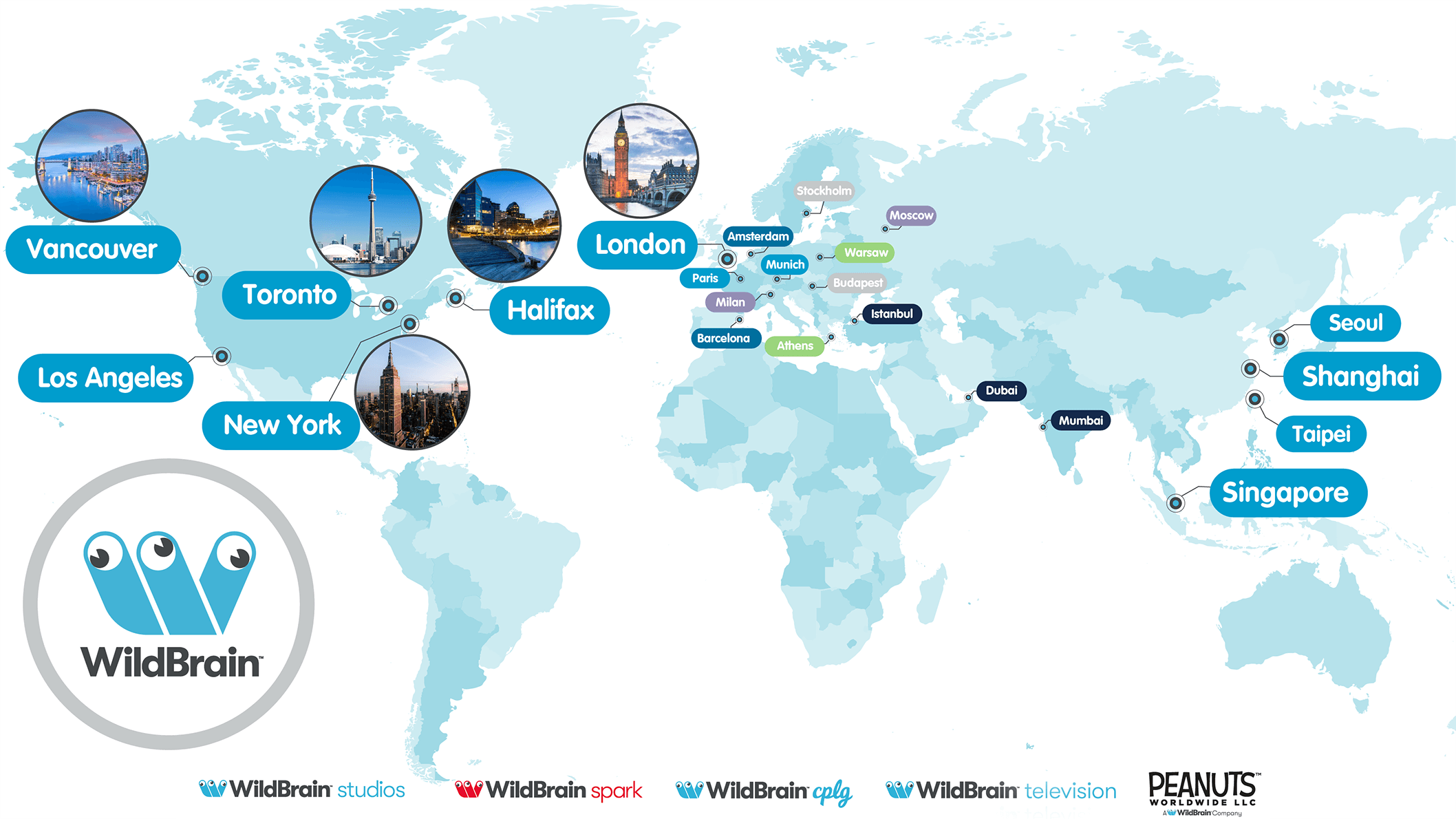 Location: Munich
Hybrid work: Employees work in a hybrid model balancing collaboration in our office and remote work. 
Find a job that let's your imagination run wild! 
WildBrain CPLG is a world-leading entertainment, sport and brand licensing agency with 20 offices worldwide. Since 1972 we have been providing our partners with dedicated licensing and marketing professionals and fully integrated retail, creative & product development, legal and accounting services. 
We are looking to add to our talented team of innovators that can help us manage some of the most profitable and enduring brands in the world! We believe that our partnerships are about clarity, openness, and trust, and we are widely known for our no-nonsense, straightforward approach. Come join us!
About the job/role
WildBrain CPLG GAS is looking for a Sales Manager (m/f/d) to join our team to develop and strategically grow our license partnerships and new business across agreed product categories and secure consistent contact with national and international licensors.
Reporting to the Managing Director GAS, the Sales Manager will work closely with other WildBrain CPLG offices and the Partnerships team in our head office in London securing licensees for each property and maximising retail activity.
Responsibilities 
Be the main commercial contact for all business across brands and defined categories as well as securing new business up to contract realisation
Develop and execute brand presentations and execute the company´s licensing and retail strategies to drive significantly increase revenue
Create and implement product strategies in cooperation with our license partners
Maintain relevant market monitoring to identify trends and opportunities
Close contact with other commercial teams of WildBrain CPLG
Responsible for relevant product areas with regards to the achievement of the defined sales targets.
Qualifications
Demonstrable experience in the licensing industry, marketing, retail and/or FMCG sector
Enthusiastic, independent with a strategic vision
Distinct understanding of brands and trends
Entrepreneurial spirit, team-player and can communicate at all levels
Pragmatic and proactive way of working
Very good verbal and written skills in German and English
Very good knowledge of MS Office programs
What We Offer
Working at WildBrain CPLG is more than a job — it's the opportunity to join forces with extraordinary, insightful and imaginative people who will recognize your talents and encourage your professional growth and development in a work environment that promotes creativity and individuality. We offer competitive benefits and we invest in our people and their future. [Input any benefit details in here or you can list 'Statutory Benefits']
Our commitment
Diversity and Inclusion are in our DNA. As a global leader in kids and family entertainment, we strive to reflect and honour the diversity of our audiences around the world. We believe that creating diverse and inclusive content & brands begins with fostering a culture of belonging at WildBrain CPLG. To us, a culture of belonging is one where we celebrate and welcome the diversity of all employees, stakeholders, and external partners and strive to create an environment where every individual feels valued, respected, and brings their authentic self to work. 
We demonstrate our commitment to this by striving to provide a supportive work environment and a corporate culture that welcomes and encourages equal opportunities for all employees. We recognize that people bring experience and talent that goes beyond the technical skills and requirements of a job. If you possess similar experience that is close to what we've listed here, we encourage you to please still consider applying. We strongly believe that diverse experience, transferable skills, and passion are key! WildBrain CPLG accommodates people with disabilities throughout the recruitment and selection process. Applicants are encouraged to make their needs known in advance if accommodation is required.
About WildBrain – a parent company of WildBrain CPLG
At WildBrain we make great content for kids and families. With approximately 13,000 half-hours of filmed entertainment in our library – one of the world's most extensive – we are home to such brands as Peanuts, Teletubbies, Strawberry Shortcake, Caillou, Inspector Gadget, Johnny Test and Degrassi. Our shows are seen in more than 150 countries on over 500 telecasters and streaming platforms. WildBrain's portfolio spans all areas of the entertainment industry: WildBrain Studios, where we develop and produce hit animated and live actions series; WildBrain Television, which is composed of prominent kids' television channels in Canada (Family Channel, Family CHRGD, Family Jr. and Télémagino); home to Peanuts Worldwide; brand management to some of the world's most-loved kids brands; celebrated global licensing and distribution teams with WildBrain CPLG, and a leading children's YouTube network in WildBrain Spark, one of the largest networks of kids' channels on YouTube, with over 168 million subscribers.
WildBrain is headquartered in Canada with offices worldwide and trades on the Toronto Stock Exchange (TSX: WILD). Visit wildbrain.com to learn more!